Upholstery Cleaning Services
Let Us Clean Your Furniture
Quad City Carpet Care's services do not stop at carpet cleaning. We also provide upholstery cleaning for your furniture. Our team can handle most furniture pieces as long as they can be cleaned with a water-based process. Get both your carpet and your furniture cleaned at the same time with our help.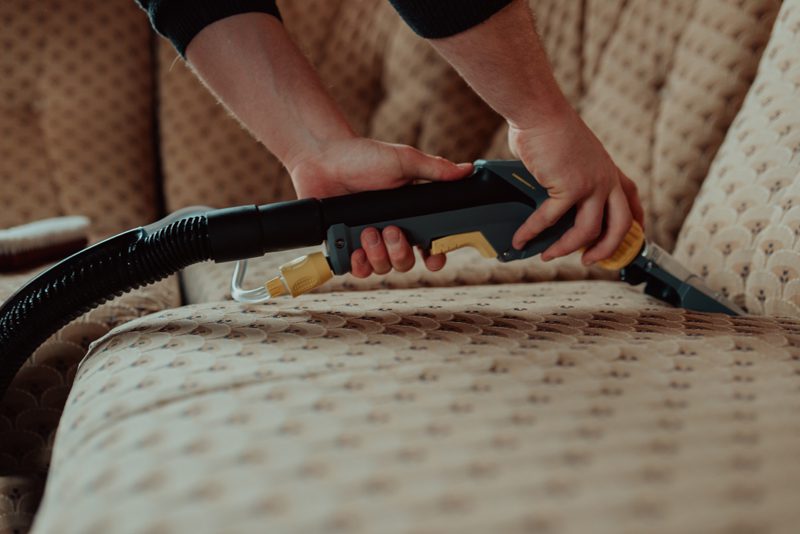 Upholstery Cleaning Process
When you entrust us with the cleaning of your furniture, we will make sure to do it the right way. Similar to our carpet cleaning, the upholstery cleaning process involves a water-based method. Before starting our cleaning process, we will look for a manufacturer's label on your upholstery for cleaning instructions to verify that it is safe to clean with our method.
From our team's experience, some materials do not clean as well as what may have been advertised by their manufacturers. Due to this, we always discuss this possibility with our client before we proceed with cleaning. Also, we do not remove any cushion material from the fabrics.
Pricing
Listed below is our pricing for our cleaning services.
Sofas (3 Cushions) = $85
Love Seats (2 Cushions) = $75
Recliners range from $35 – $60 depending on size.
Sectional Sofas range from $125 and above.
Other furniture items are discussed and agreed upon based on the complexity and size.
Customer Testimonials
We have already served multiple clients around the Quad City areas. Read about their experience with Quad City Carpet Care below.
"The team at QC Carpet Care are awesome! I needed to get cat smells and stains (pictures below are the before and after) out of my basement carpets, they definitely exceeded what I was expecting the results to be. They responded to my message quickly and I thought I would have to wait for an appointment but they came within two days. If you're looking for a cleaning service that offers real results and service that goes above and beyond, go with QC Carpet Care, period."
– Kyle R.
"Quad City Carpet Care was Great. They arrived on time, explained the whole cleaning process. We were very comfortable with them in our home. We will definitely be calling QC Carpet Care again."
– Scott I.
"Quad City Carpet Care was fantastic. They took the time to answer all my questions. They even removed a stain that other companies were not able to. Quad City Carpet Care is the company to call. We have their magnet right on the refrigerator."
– Shirley S.